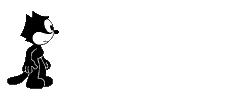 Some kind of Curriculum:
1971 7-8 Dec I was born. Not bad...
1979-1989 "Chto zhe vi mne srazu ne skazali, chto eto volynka na 10 let?"
1984 I became interested in astronomy (thanks to books)
1986 June. For the first time I was in the Observatory (Crimea)
1987 New school- new friends (later on I worked partly in that school since 1993 till 2002)
1989 At last! The University - my dream! Our wonderful group
1989-1995 Moscow State University. Very pleasant years. I realy like it!
1993 Spring. My first scientific publication. Now I have more than 100.
1993 September. I began to teach astronomy at the high-school 548.
1994 My first conferences: workshop at Ioffe institute and COSMION.
1994 September. I started my real work at school: physics and astronomy in senior classes
1995 January. Well. Everything comes to the end... But now I am a post-grad student.
1995 October. Greece! There is everything there! My first conference abroad.
1996 March. Soros's fellowship for post-grads for the first time
1996 My first article was accepted by ApJ. Should I say more...
1998 Winter. PhD!!! At last... So, what have we to do now?
1998 March. Now I officially work (full time) at the Relativistic Astrophysics Department of the Sternberg Astronomical Institute. All student years are gone ...
1998 April. Soros postgrad studentship for the third (the last) time
1999 January. Three week in Milan. Working hard at the Universita degli Studi.
2000 March-July. Italy: Milano, Padova, Trento etc. A lot of work and fun!
2000 September 22. Just married...!!!
2001 October-November. Again Italy (Como, Milano,...)
2002 April-June. Another longterm visit to Italy (Milano, Padova,...)
2002 I've got 2-year Postdoc at the University of Padua
2002/2003 Different diploma for popularizing science
2003 Spring. I am included into the first list of ten prominent russian young scientists by the magazine "What is new in science and technology".
2003 July. Our review is published as a separate volume of "Trudy GAISH".
2004 October. Back home ....
2005 March. Dynasty Foundation fellowship
2005 April. "Person of the year in Russian astronomical Internet" according to AstroTop project
2005 May. Won the fellowship of Cariplo Foundation (Centro Volta, Como).
2006 December. Prize for young scientists of the Moscow State University.
2007 January. INTAS Fellowship.
2007 March. I started to work in the President Coordinating Counsel of young scientists and teachers
2007 April. My first very small popular science book is published (in Russian, co-author M.E. Prokhorov).
2007 Novermber. Our review is published in the main russian review journal in physics - "Physics Uspekhi"
2007 September-December. Long visit to Italy (Trento, Cagliari) with the INTAS grant
2008 February-May. My first course of lectures at the Moscow State.
2008 April. I am senior researcher now :)
2008 April. I started to work for the newspaper Troitsk variant
2008 October-Decembee. Long visit to Padua with the INTAS grant
2009 October-December. Visiting professor at the University of Cagliari
2010 January. Prize for young scientists of the Moscow State University.
2011 September. Final presentation of the dissertation for the Doctor of Science degree (habilitation analogue)
2011 October - December. Visiting scientist at the University of Padova.
2012 June. Now I am a leading researcher at SAI and a member of the Scientific council of the institute.
2013 >1000 citations according to scholar.google
2014 March-April 1 month visit to Galileo Galilei Institute (Florence)
2014 July My 100th e-print in the arXiv
2014 October Visiting professor in Yaroslavl
2014 For the first time >100 citations in a year (according to NASA ADS)
2015 Short-listed for the national prize "For fidelity to science" as the best science popularizer (the 2nd at the end)
2015 Dynasty Foundation fellowship for young Doctors of Science
2015 >1000 citations according to NASA ADS
2015 October Our movie Waiting for waves and particles appeared and got the media-jury prize at a film festival
2015 October-November One month visit to the University of Padua
2015 November My popular science book Superobjects is published (in Russian)
2015 December I got the title "academic professor"
2016 February Got the prize as the person of the year in popular science
2017 My large popular-science book is published in Alpina Non-fiction editorial
2018 Professor at the Higher School of Economics, Moscow.
---

---

---